Small in-ground and above-ground swimming Pool Design Ideas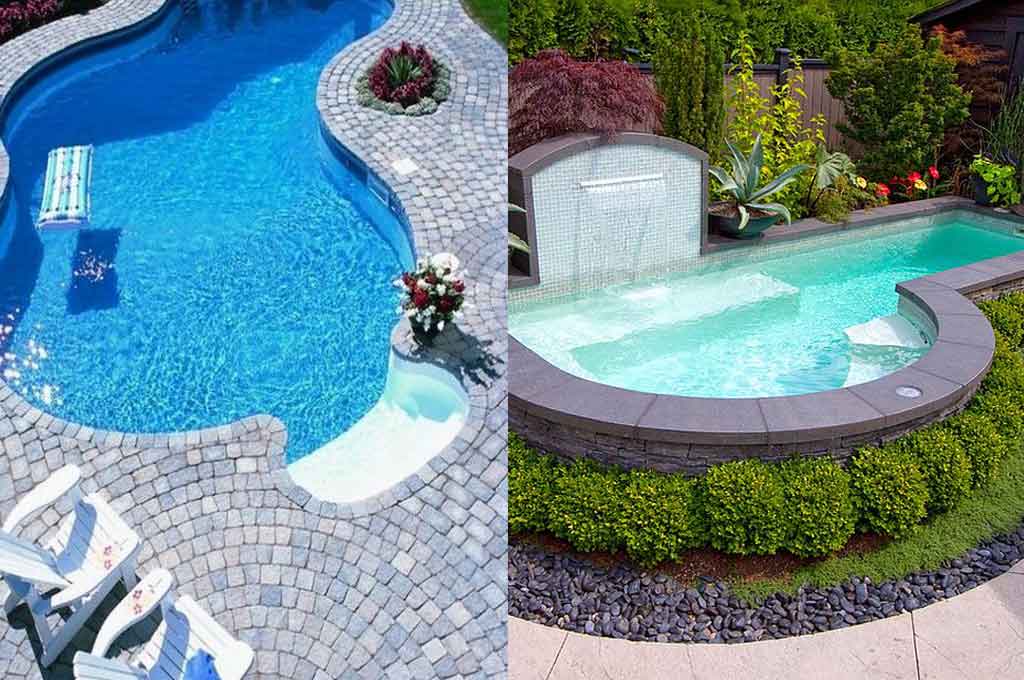 Small in-ground and above-ground swimming Pool Design Ideas
A swimming pool design concept is a unique feature that needs to be considered when planning your new house plan design.
However, it will be very important to know the factors and different style of swimming pool design ideas that need to be consider before making choice of your swimming pool.
Having a portable in ground swimming design concept is a unique idea that can give cool relaxation spot for home owners.
A home with a nice swimming pool to relax and cool off is one of the most fascinating things you can ever have.
You don't actually need a big house before you request for a swimming design, many people before now believe that it is only people with big houses that can afford swimming design. I will be elaborating on the factors and others parameters you need to consider before embarking on swimming pool design on your new home.
Factors to consider before swimming pool design construction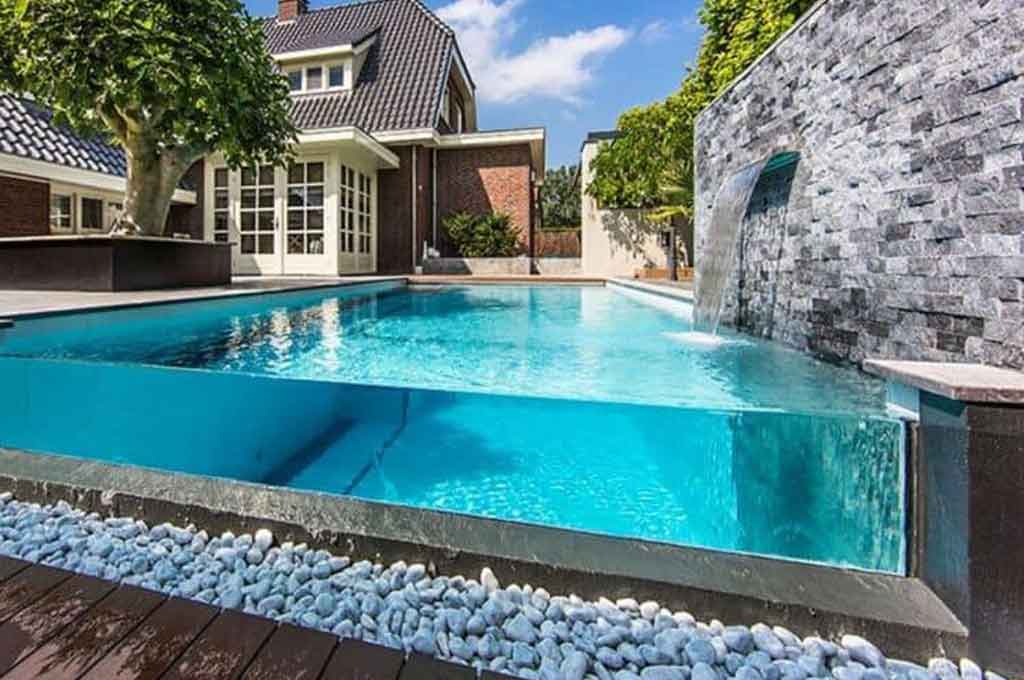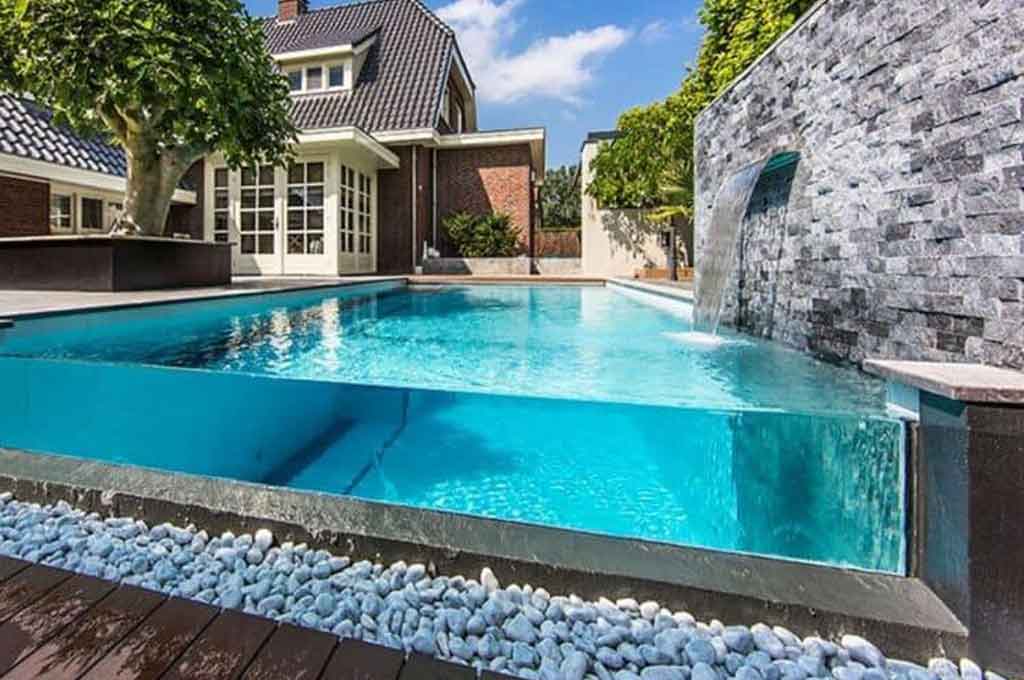 1. Types of swimming pool design
The choice of determining the type of swimming pool that will be suitable for you is a major factor that you need to be consider before embarking on swimming pool construction as a home owner.
You must understand the reason for the construction of a swimming pool at your back yard or any other space within your environment.
Your reason could be to add beauty to the backyard and compliment the main house design, it may also be for relaxation purpose or for training purpose.
Whatever your reason is, it will give you a good ground for making proper decision of the type, style and cost of swimming design that will be suitable for your land space.
Some of the type of swimming pool construction that is worth mentioning here are the in ground swimming pool type, the above ground swimming pool design, Infinity Pools type, Lap Pools type, Swim Spas, Hot Tubs and Spas type.
These swimming pool types have different style of construction and it comes with advantages and disadvantages including cost implications. click here understand more details on swimming pool types.
2. The swimming Depth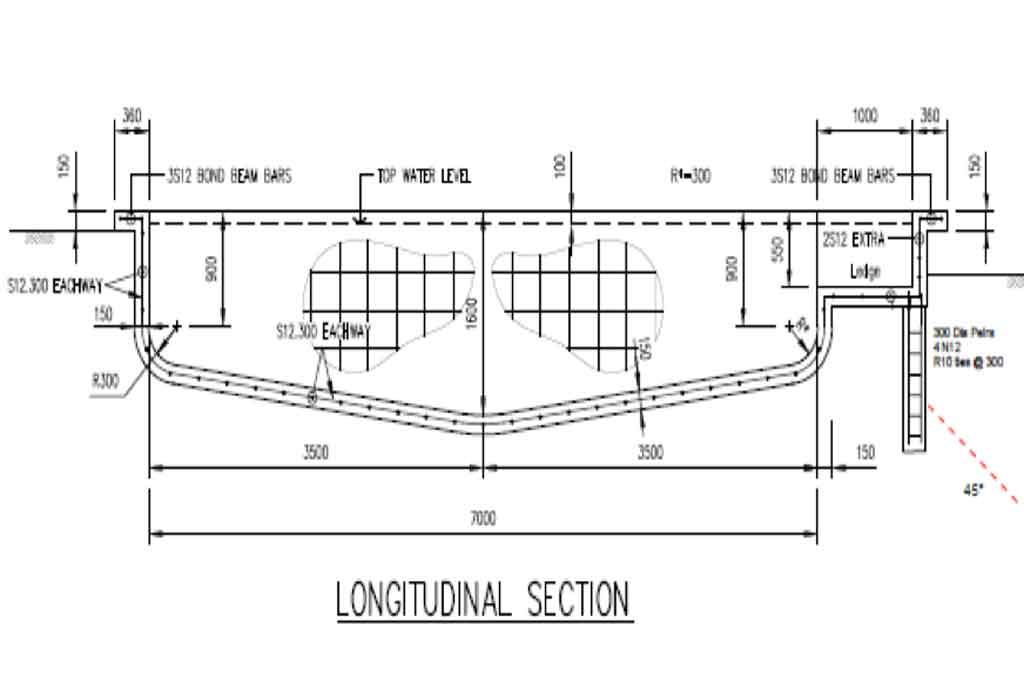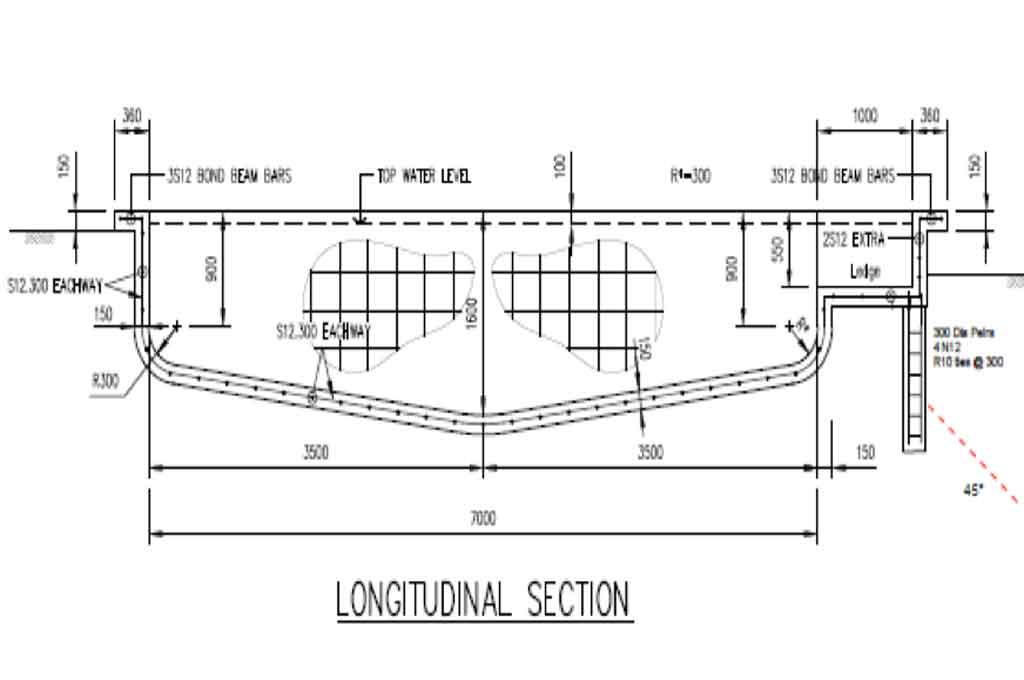 Another important priority to consider before starting your swimming pool construction is the depth of the swimming pool.The depth of the pool is being determine by the functionality of the pool, you have to understand the intended purpose of the swimming pool to enable you make good decision regarding the depth.
If the purpose of having a swimming pool at your backyard is for relaxation, cooling off and lounging, it is advisable you choose a shallow depth size of about 3ft to 5ft. these will enable you carry out all relaxation activities without stressing you much.If your intension of having a swimming pool is as a result of combination of so many factors but not including diving purpose.
You can choose a multiple depth with uniform slope pool, where the shallow area can be restricted for children and beginners only and the deep areas for adults who knows how to swim.The depth variation for a multi-purpose swimming design can range from 2 to 8 feet deep depending on your safety considerations.Safety should always be your guide when making swimming pool depth decisions.
On the other hand, if you want to include a diving board to your swimming pool design, please endeavor to have a minimum depth of 8 feet, although it can be more than 8 feet if you so wish.
In summary you must understand that deep pool will always attract more cost in terms of maintenance and can easily result to loss of life if no proper safety measures are put in place.While shallow swimming pools on the other hand can be cost effective and easy to maintain but it can easily result to injuries if not properly used.
The idea here is that whatever pool depth you choose to use make sure there are guiding rules on the usage and ensure to put in place all safety gadgets.
3. Your budget cost
The budget cost of your swimming pool is very necessary if you want to start a swimming pool project and finish it successfully.Although it will be very difficult to give a definite figure for a swimming pool construction work base on so many factors ranging from the nature of soil, the location of the swimming pool and the cost of materials.
it is also advisable to get a unique swimming design from your architect and engage your engineer or swimming pool contractors for a quote to have idea of the total cost base on your choice of swimming pool design.
4. Water type
You can choose between a saltwater pool and a chlorine pool. Even though chlorine is very popular and widely used among homeowners, saltwater is now being used to aid a softer and smoother skin and also prevent chemical smell.
The saltwater pool is easier to maintain when compared with the chlorine pool, even though there is no significant difference in their cost price during installation.
5. Circulation system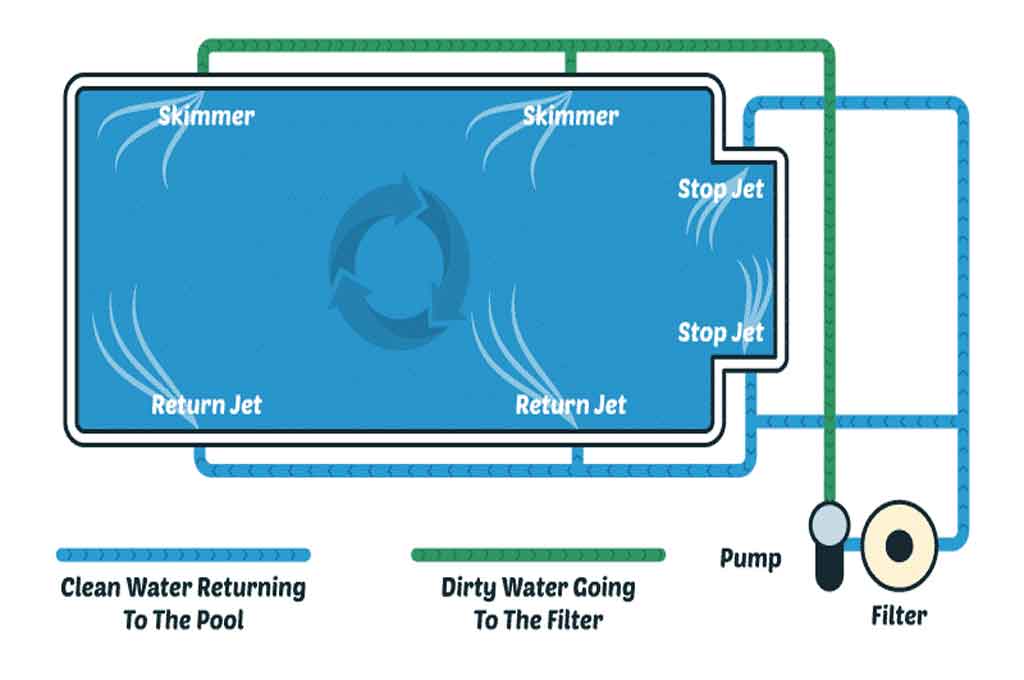 Chlorine or saltwater, indoor or out—every pool needs a water circulation system to keep it fresh and sparkling. With advances in energy efficiency, automation, and heating, an experienced pool builder can help you find a reliable, high-efficiency aquatic system for your pool.
If you build a pool, you have to develop a circulation system, to keep the water crystal clear, and clean. Some filters help achieve the preservation of the water, so the swimming pool, is always clean, and you can swim in it. 
6. Landscaping
It is important to consider adding some features, outside, or inside the pool, to add that extra beauty to your swimming pool. The features include, lighting, pathways, playing areas, and other additions you may want to add.
When it comes to swimming pools, dynamic jets, underwater lighting, and cascading waterfalls can create the ambient atmosphere you crave. Take time to consider what additional features you want for your pool before you build. They will increase your initial budget, but adding them in later can be stressfull, time-consuming, and very costly.
The features are important to consider even when you are crafting the budget. Landscaping is not a must, but you should keep it in mind in case you find it necessary to do after building the pool.
7. Durability
The in-ground pool is more durable than the above-ground pool that is susceptible to damage or abuse if it doesn't have adequate support.With the temperatures starting to rise, the quick installation times of fiberglass and vinyl-lined pools can be tempting.
But if you're looking for a durable pool customized to suit your vision, you may find that the longer installation time of a concrete pool generally, between 4 to 6 weeks is worth waiting for. 
The different styles of swimming pool design ideas